musician

JOINING THE HEAT
Live Keyboards/Piano
Music Director
Martin Morgenstern, born 1979, is a german based pianist and keyboarder who's musical work ranges from pop and rock to theatrical music. 
During his time at university (Hochschule für Musik Köln) he already started playing musical theater shows like Jekyll&Hyde, Cats, Saturday Night Fever and many others as an orchestra member and music director.
His affinity for pop and rock music quickly let him enter the pop business with several TV show appeareances for stars like Natalie Cole or Rihanna and live shows for Acts like Ryan Leslie or No Angels.
Martin also works as presenter for Kurzweil Keyboards on music fairs (e.g. Musikmesse Frankfurt).
As musical director for the Silvia Vicinelli Solo Shows Martin travels the world on 5star plus ships MS Europa and MS Europa 2.
Live/Studio:
Bobby Kimball (Toto)
Julia Neigel
Dieter "Maschine" Birr (Puhdys)
Uwe Hassbecker (Silly)
Jamie Lee
No Angels
Ryan Leslie
Flo Mega
Alexander Klaws
Menowin
Daniel Schuhmacher
Lucy Diakovska
Tom Dice
Achim Petry
Ralf Schmitz
Karaoke Showdown (TV-Show, Live Band)
Teddy's Show (TV-Show, Live Band, MD)
Prix Pantheon 2019 (TV-Show, Live Band, MD)
Musical/Theater (Keyboards or Music Director):
Bodyguard
We Will Rock You
Rocky Horror Show
Spamalot
Hairspray
Saturday Night Fever
Cats
Little Shop of Horror
Jekyll&Hyde
Hair
Sweet Charity
Grease
I love you, you're perfect, now change!
Brecht (Liebe, das ist leicht gesagt)
Eltern (Franz Wittenbrink)
Immisitzung (since 2017)
TV appeareances with:
Rihanna
Natalie Cole
David Garret
Robin Beck
Natalie Imbruglia
Natasha Bedingfield
Ohio Express
Aura Dione
A Fine Frenzy
Georges McCrae
Vicky Leandros
Paul Young
Ben
Kate Ryan
Mathias Reim
Annett Louisan
Alexander Klaws
Tom Dice
Daniel Küblböck
Tom Gäbel
Mark Medlock
Myron
and many more
Music Video/Live DVD
Lucylicious (Lucy Diakovska) - "The Other Side" - Music Video
"First Time Live in Concert" Menowin Fröhlich (DSDS) Live DVD (Live Music Hall, Cologne)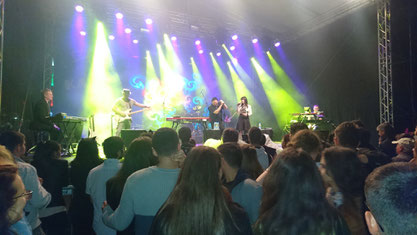 With Bobby Kimball (Ex-Toto Frontsinger) live in Bulgaria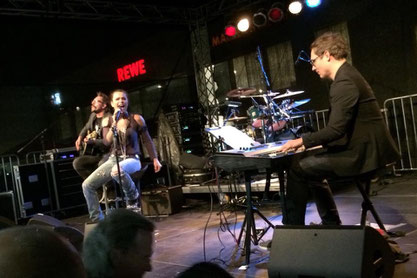 With German 80ies star Julia Neigel in concert.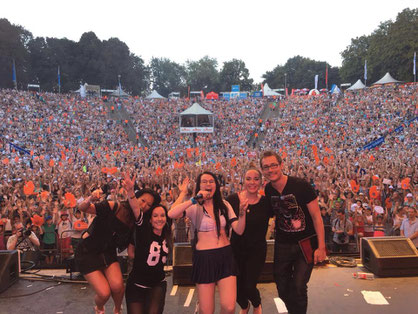 With Jamie Lee (voice of germany winner, ESC contestant) at Stars for Free in Berlin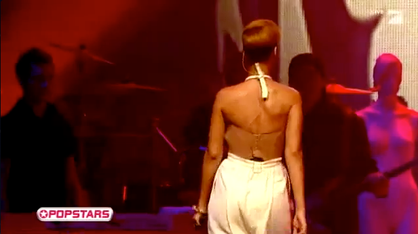 On stage with Rihanna performing her single "Russian Roulette" at the finale of Popstars 2009, König-Pilsener Arena/Oberhausen.
You see me on the left.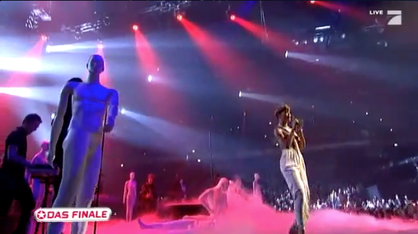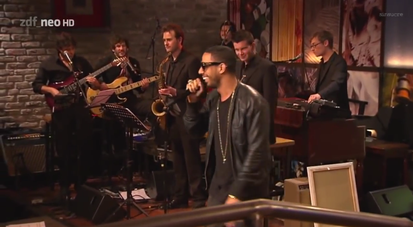 Live with US Star Ryan Leslie @Teddy's Show
"Ups&Downs"
ZDF neo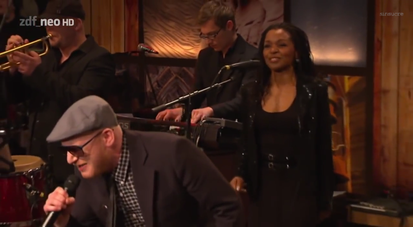 Live with Flo Mega @Teddy's Show
"Silber und Gold"
ZDF neo
Live with germans first "Popstars" winners No Angels at Chartshow, RTL.
Song: A very nice version of their ESC Song "Disappear"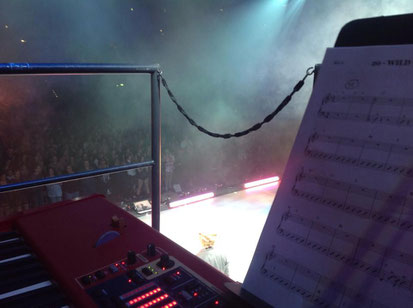 Rocky Horror Show European Tour (BB Promotion)
Lanxess Arena, Cologne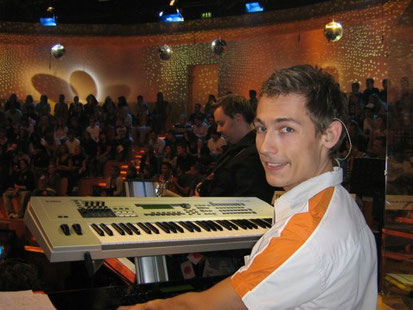 "Karaoke Showdown"
Live TV Studio Band
RTL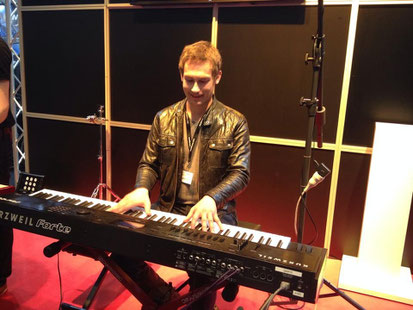 Presenting the new KURZWEIL FORTE at Musikmesse Frankfurt 2014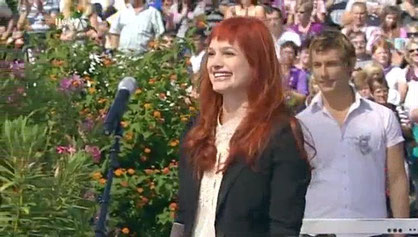 On stage with A Fine Frenzy.

"Blow away" at ZDF Fernsehgarten